2015-08-28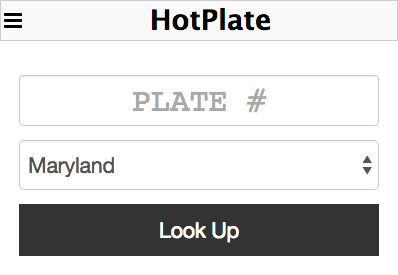 HotPlate is a platform to leave messages for license plates.
I wanted to make this as simple as possible. No signing up, no private messages, no "claiming plates", no fancy features. Anyone can look up any plate, anyone can leave a message on any plate, it's all in the open, and it doesn't track users.
The tech: A Node app backed by Mongo running on Linode.
My plate already has a few interesting comments!